We Found the Right Help for Our Troubled Teenage Son
We were lost, without guidance, and we had no idea what to do to help get our teenage son pointed back in the right direction. Stress, anxiety and tension were all consuming. As a family we needed help. HELP came in the name of Mary Warren!!
Support and Guidance for Parents Struggling With A Troubled Teenager
We are so grateful that you came into our lives. Your guidance, insight, knowledge and support were invaluable to us during this emotional roller coaster ride we were on. You gave us so much of your time and made us feel extremely comfortable in sharing our personal struggles with you. We were and are especially grateful for all the time you took in making sure all our questions were answered.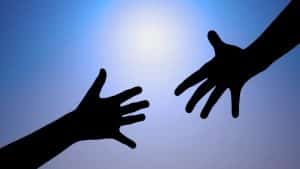 From that very first phone call, we were always guided by you with patience, compassion, and unconditional love. Thank you so much for everything you have done. Without your guidance and assistance, I am not sure where we would be right now.
Our son would not be on the path he is right now without your help. You have helped us through one of the most stressful times a parent can go through, and we are very fortunate to have had your help.
Thank you for everything….. We truly could not have done it without you!!!
Mike & Roxanne H.