Must Read Before Choosing an RTC or Troubled Teen Program
Google can help parents of troubled teens find information on places and programs designed to help teenagers who are struggling with behavioral issues. It is a great tool to begin your search and a lot of parents find me on Google, so I do love it!
Google is a great resource and tool. I use Google every day for something: looking up how to get somewhere, what hours Costco is open, what time is it currently in Italy? I use it for so many things. It is an excellent resource for finding things out in a quick hurry.
However, is it the best resource for choosing a teen therapeutic program for your child? Should you make a decision about your teenager's future or well-being based on a Google Search Result? Should it be the determining factor on whether or not it is necessary to send your child to a therapeutic program? I don't believe so!!!
Before You Choose an At-Risk Teen Therapeutic Program
This decision is huge. It is possibly life altering for your entire family. Choosing a residential treatment program for your at-risk teen is emotional, and it can be very expensive. You should not make this decision solely based on the opinion others have posted on the internet.
I have been an Educational Consultant for twenty years, but I am also a mom who had to enroll two teenagers of my own into programs. I've seen a lot. Something that is happening more often is that parents now start their search for residential treatment programs and therapeutic boarding schools by searching Google. That may make sense to someone unfamiliar with the process of seeking help for a troubled teen. However, it does not give the full picture and can sometimes even give a false impression of what's really true in this area. I've noticed when I speak to many of these parents, they all have one thing in common. They start the discussion with, "What I read on Google is…" Every time I hear that I know what's coming next.
At the beginning of my career, the internet was not as available as it is now. Back then, parents who needed help for their at-risk teens had to call programs directly or hire an Educational Consultant to help them. I think it should be that way today. Why? Because you can't believe everything you read on the internet. What you are reading is not always the complete truth about these therapeutic programs or the real-life outcomes. Short of a few testimonials, there is almost no information online about therapeutic boarding school success rates. To get this information, you must contact the school or program or speak to an educational consultant or parents of teens who have completed the program.
Debunking the Misinformation About Troubled Teen Residential Programs
Let's explore together a few of these untruths:
In one article on a website I shall not name, a reporter from Oregon wrote that kids in a particular teen therapeutic program were highly underfed. This article shows up on the Google search results. Can you imagine finding a program that seems like the answer to your teen's problems, spending time on their website and feeling great about what you've discovered, then searching on Google to find this statement:
"They are starving the students!"
You would be horrified and scared and probably unlikely to revisit the school's website let alone ever call them, right?
Here is the TRUTH…
When the journalist (who is not a fan of these programs) went to interview the kids on that campus, he started with the girls, and the question he asked was, "How is the food here and are you getting enough?"
The girls answered, "OMG! They feed us too much and we are getting fat!" the boys said, "We never get enough and feel like we are starving." In the article, he included the part of the answer that was controversial.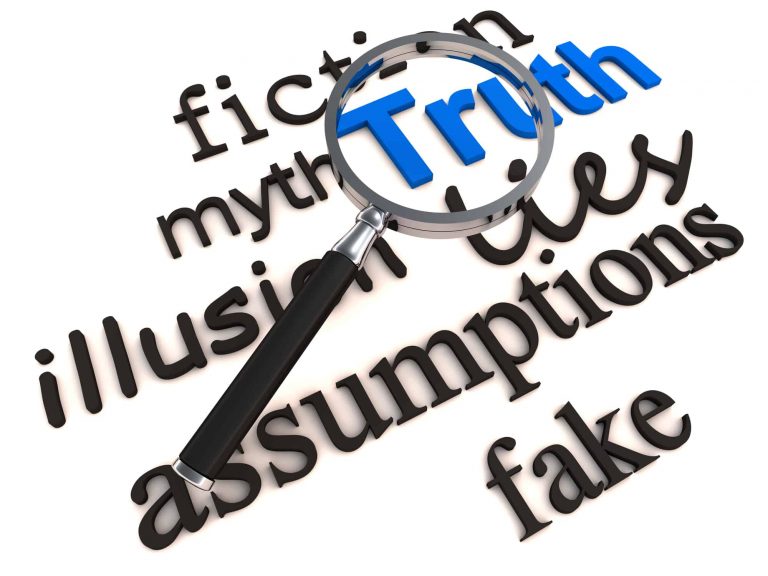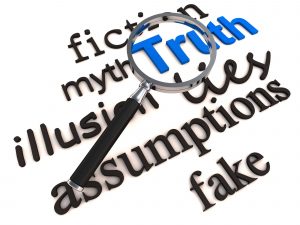 How do I know this? Because as an educational consultant, I personally worked with that treatment program for many years. And I ate many meals with the teens and staff at this school.
I can tell you that the girls were not fat, and the boys walked away from the table very full. I personally know this reporter and that he has a history of writing negative stories about teen therapeutic programs. This article was spun showing his bias against programs and falsely reporting that the "kids are being starved". It scared many parents away.
About Therapeutic Boarding School Reviews
Here's another example:
Another program had a review on the web stating that the academics are very bad. In looking into the person who wrote the review, it turned out to be an ex-student. This student wrote that he did not get any of his credits and had zero help from any teachers. He said he asked for help repeatedly and was ignored. He went on to say that the staff lied to his parents about how well he was doing in school.
Here is the TRUTH…
This student had to be pulled from the program in his third month due to a family emergency, so he was still in his "angry phase". He was mad for being sent there in the first place. He was angry with his parents and was not yet at an "acceptance phase" with his own accountability as to why he was enrolled.
After investigating his accusations which he wrote on the internet for all to see, it was discovered that he did very well on everything that he had completed during his time at the school. In fact, he had A's and B's and all of his credits were transferred properly to his current high school. But you would not know any of this by reading his story or the story about the kids "who were being starved."
In a world where anyone can write whatever they want online – a world of inaccurate points of view and online influencers creating havoc just because they can, you cannot simply accept what you find as the truth.
Unfortunately, many parents believe that if it is written it must be true, or there must be some truth to it. I understand. I know how easy it is to be influenced by what we read online, especially when it looks like a credible source writing it. Sometimes I have to stop myself from believing some of the things I find on Google. I implore you to find a way to verify or confirm the validity of what you find. At the very least, search for more information to see if you find validation.
"Trust but Verify…" -President Ronald Reagan
Troubled Teen Programs – The Good, The Bad and The Ugly
What I am saying to you is if you find information that you think is relevant, take the time to verify it. Especially in this industry. Speak to someone and do more research before dismissing the school or program that interests you.
When I hear these stories, it really annoys me. I like to call these "reviews", "Rants and Raves"! I am sure you have seen this with many other companies or products; not just at-risk teen programs (troubled teen programs.) As with any other business, people that have negative experiences write about them online. People who are happy hardly ever do, they think they might but often put it off and then forget. It's more common for angry people to write a review. And for this reason, many online reviews or stories are often biased negatively, especially when anyone can rant and rave with no oversight or consequence.
Consider this, the hospital where I gave birth to my youngest child, (a hospital I love!) has negative comments on the web. I've had so many positive experiences with them! I love this hospital for the caring, kindness and compassion they provided to me and my family while we were going through the exciting birth of my son and later, through some very scary procedures. I was shocked looking at the reviews and reading posts that said, "DO NOT GO TO THIS HOSPITAL."
Obviously, we had very different experiences. They either had a terrible experience with the hospital or maybe with their insurance company. Who knows what really happened? I feel bad for them, but I cannot relate or agree with them because of my own personal experience.
Furthermore, I've heard from many people I know who were also patients at this hospital and share my positive opinion. I'm sure you can relate to this – is there a product, a service, maybe a restaurant or a doctor that you love that has bad reviews? If you didn't know better, would your opinion be easily changed by reading a bad review?
You might ask, "what can I do if I can't solely rely on Google?"
Get your own facts through your own personal experience. Or hire me or another educational consultant who is an expert and can help you navigate the process. You need first-hand information and facts when making such an important decision.
At a minimum, call the schools and ask about the negative comments that you are reading. Ask them for references, speak to other parents whose child attended that therapeutic program and go tour the campus, if possible.
I hope that after reading this blog, you will have a more open mind in understanding truth from opinion and do not make your decision based on what you read on the internet. Remember that not everything you read online is accurate! There are also many websites in this industry that promote schools or programs and the information is just plain wrong, out of date or simple marketing tactics. When you research further, you may find that reputable educational consultants would never work with these programs and they have very valid reasons that are not published online.
Deciding whether to send your child away to a teen therapeutic program is one of the biggest, if not the biggest emotional and financial decision that you will be making for your troubled teen and your family. More often than not, you only have one shot, so please make sure that you have all of the information you need and that you get it from reputable sources.
Get Professional Help for Your Teen
If you need further guidance in finding help for your troubled teen, reaching out to a therapist or an educational consultant may give you better insights than "just" turning to Google for answers.
Contact me to speak about your specific situation, together we can help your teen.
Struggling Teen Crisis Intervention
At-Risk Teen Comprehensive Placement Services
Prevention, Stabilization and Guidance