How Do You Know If Your Teen Needs More Than Rehab?
It's easy to confuse residential treatment centers, therapeutic boarding schools, and substance treatment and recovery centers for troubled teens? Does one work better than the other? The short answer is it depends on the individual situation and the person's age being treated.
The term "Troubled Teen Programs" is often used as a category reference for any teen residential program. These programs specialize in helping teens struggling with adolescence and acting out in ways that can alter their future. 
These terms are interchangeable: 
Therapeutic Boarding Schools 

Troubled Teen Schools

Residential Boarding Schools for Troubled Teens

Schools for Struggling Teens

Alternative Residential Boarding Schools

Therapeutic Boarding School for Girls

Therapeutic Boarding School for Boys

Residential Treatment Centers for Youth
But none of these offer detox facilities or crisis intervention for substance abuse. 
What Are Troubled Teen Substance Abuse Recovery Treatment Facilities
Drug and alcohol rehab facilities are typically short-term, between 1-4 weeks and sometimes as much as 12 weeks, depending on the depth of the issues. In most states, your teen must be willing to go and ready to stay.
It must be your teen's choice ~ not yours. When was the last time your child was willing to go get help?
Most rehab facilities that offer teenagers drug and alcohol rehabilitation do not have academics, so your child is at risk of falling behind in school. Because rehab facilities mainly treat physical addiction, the underlying issues that cause your teenager's alcohol or drug abuse still exist when he comes homes.
After being discharged from the treatment facility, you will still have a defiant, angry, and unaccountable teen when he returns home. 
Unfortunately, he has not had enough time to internalize the changes he has made in only 4 short weeks. Four weeks is about the amount of time it takes for your adolescent child to not be so pissed off. He is still not believing that he has a problem.
However, a rehab facility is an excellent place to start if your troubled teen needs to get stable and sober. It's also a place to hold him while you search for longer-term residential program options. Insurance will typically cover this short stay because it is a medically supervised treatment facility. Most insurance companies are required to provide coverage for drug and alcohol treatment.
Teen Therapeutic Boarding School or Residential Treatment Centers Difference
Therapeutic Boarding School enrollment is usually between 9-12 months. They provide ongoing therapy, individual and group as well as family therapy. Academics are year-round and are almost always accredited and transferable. The student can get caught up on missed or failed classes and move ahead if they choose. Having more time to integrate their new skills allows them to increase their GPA to better qualify for college if desired.   
Your teen will receive guidance in accountability, responsibility, respect, life skills, coping skills, and learn to give and receive love in a healthy way. 
Removing a child from his familiar environment gives him time to reflect on his past choices. It also removes all the triggers and distractions such as:
video games

social media

illegal substances

inappropriate friends 

exhausted parents
Another advantage is that the distance helps the teen to reflect on his emotions, feelings and:
trauma

bullying

hating himself

feeling lost and feeling like a loser 
Allowing your teenager to internalize the changes and learnings so that he can put all of his new skills when he comes home to work. When your child returns home, he will be accountable, respectful, motivated to do well in life, loving himself, feeling humble, and having amazing goals. 
Therapeutic boarding schools use many different models to obtain the results for teens and families. Some will use art therapy, equine therapy, DBT therapy, music, volunteering in the community, wilderness, and sports, to name a few. These specialized boarding schools are not a "one size fits all" program, but they all have the same vision: for your troubled teen to be healthy and happy again.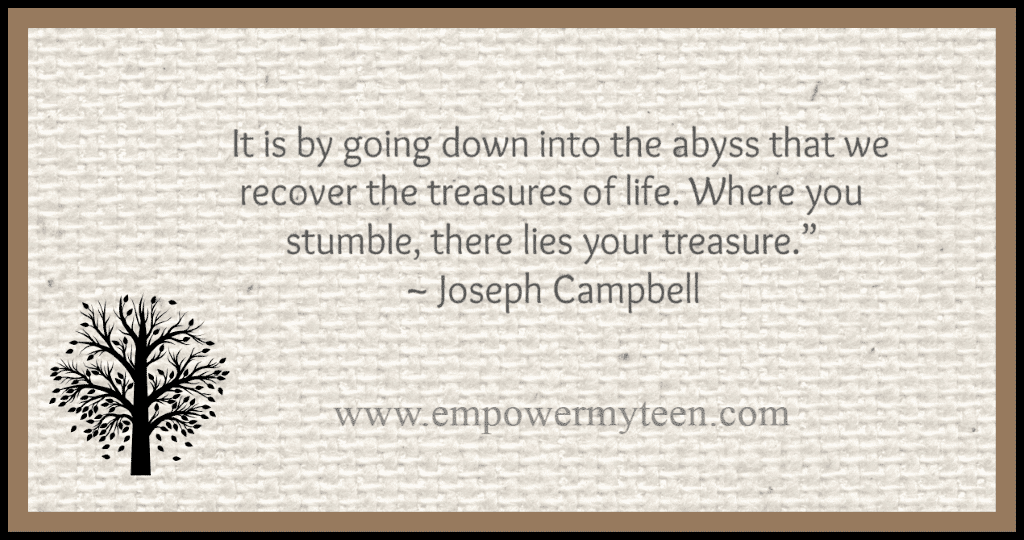 The Common Myths About Therapeutic Boarding Schools
There are many scary articles online about what goes on at troubled teen programs and schools. While some may be true, the majority are leftover stories from the '80s and '90s. Some of these stories have become stories that are promoted and become myths. 
I want to help you understand some of the most common myths. These are a few of the "Therapeutic Boarding School MYTHS" that are out on the internet: 
They don't feed the students enough food 

The program may withhold food as punishment 

Boys are made to walk around the campus with only boxers on  

Students are put in isolation for hours/days at a time with no food or water 

Students are not allowed to tell their parents the "truth" about what is really going on in the program 

The staff are abusing the students 

The staff are not working legally in this country 

The students aren't really doing school work  

The staff lies to the parents about how bad the student is to just keep the money rolling in. 
Frequently parents speak with me about their child being out of control. We create an action plan, and then they turn to Google, searching for reviews and opinions. PLEASE DON'T DO THIS! 
The information you find online is frequently not entirely accurate. These are often opinions from people who have a gripe about something that didn't go their way. 
The troubled teen schools and programs MUST be licensed by the state or the proper authorities to remain open. The rules and guidelines are STRINGENT, and the schools can be closed down if they are found to be in violation of these rules. The days of programs being able to open without the proper licensing are long gone. In addition, all staff must go through a thorough background check to be hired.  
What About the Troubled Teen Programs: Schools and RTCs Negative Reviews?
Check it out with someone who knows the real facts before you just "believe" what you are reading. Get more information and validate what you read or heard. Most of the negative reviews are posted by disgruntled staff who may have been terminated for lack of performance.
Noncustodial parents who disagreed with their child going to a program. Students who did not fully complete the program for various reasons did not integrate the change that was offered.
Do not depend solely on a search engine like Google to give you all the facts about Therapeutic Boarding Schools. Speak to a professional who knows and understands all the facts and can guide you and your family in the direction needed for the best possible outcome.
Struggling Teen Crisis Intervention
At-Risk Teen Comprehensive Placement Services
Prevention, Stabilization and Guidance